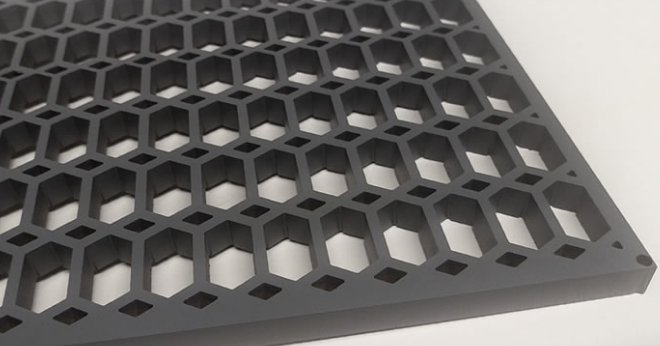 Bespoke Water Cut Grilles
If you need truly unique floor grilles bespoke cut to your own design, then our water cut floor grilles will be your solution. Our cutting equipment is capable of cutting your highly detailed designs in brass up to 25mm thickness with incredible accuracy. We can take your autoCAD designs and precisely reproduce the brass floor grilles of your choice. The only limit is your imagination!
This is also an ideal solution if you are looking to exactly replicate an existing floor grille or for businesses wanting to add to their branding by having their logo cur into their floor grille.
Floor Grille Finishes
Our base material will be solid brass but the floor grilles can be finished in a wide range of final finishes including:
Polished or Satin Brass
Bronze Metal Antique
Antique Brass
Polished or Satin Nickel
Any RAL colour
Delivery Times
Our bespoke brass floor grille delivery times will vary depending on our current workload, but normally 2-3 weeks for linear grilles and 3-4 weeks for water cut grilles.
Call 01564 778182 or complete the form below to request a Pierced Brass Grille quote
We would be delighted to provide a price list or a quote for any of our products.