Metal Grilles – An ideal addition to period property renovations
Wednesday 16 November, 2022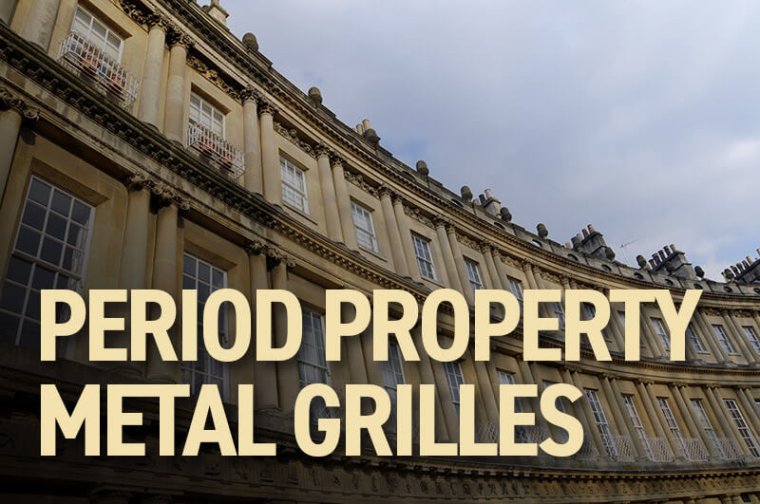 Metal grilles can be found in a number of areas within period properties. The grilles often provide covers for different access points, fixtures and services.
Interior designers understand the importance of ensuring new designs they produce fit and suit the period of the property. It is well known that maintaining or renovating existing period features will enhance their finished design and can often help improve the overall value of the property.
There will be instances where an original period house features metal or MDF grilles for a range of fixtures and fittings and they may need to be replaced. This is where Just Grilles can help.
Metal grilles designs
Just Grilles offer a wide range of metal grilles designs, providing interior designers with the variety of choice to find exactly the right look for the property they are renovating or refurbishing. Our wide range and flexibility of design styles means that we have seen our metal grilles being used for everything from radiator covers to wardrobe doors and even kitchen cupboards.
The metal grille designs can be supplied to suit almost every period throughout history, for example Victorian style Grilles, Edwardian or Regency Grilles.
Grilles are available in a number of finishes to complement the decor of the period property:
Polished brass
Satin brass
Satin nickel
Polished nickel
Antique brass
Bronze metal antique
MDF grilles panels
In addition to the wide range of metal grille designs and styles available, interior designers also have the option of using MDF radiator grilles in they feel that a change of material would fit better with the property and the finish they need. For instance, for a painted finish to match interior décor.
Metal floor and wall grilles
Interior designers can often take on a project that requires completely exclusive floor and wall grilles that need to be bespoke cut to a unique design. Our metal grille cutting equipment is able to cut highly detailed and complex designs in brass up to 25mm thickness with incredible accuracy. This means we can match any look the design requires.
We can take designs, supplied as an AutoCAD file, and precisely reproduce the brass floor grilles required, no matter how complex the design is.
For interior designers that need to find a solution for the replacement of an existing design that is no longer available as a stock grille, then this is a solution to replicate an existing floor grille design.
In addition, it offers a solution for businesses wanting to add to their branding by having their logo cut into their floor or wall grille.
Access panel grilles
In some houses there could be access panels that may need to be included as part of an interior design in order to maintain continuity of the final look and style. Metal or MDF grille panels are an ideal addition to help make a feature from the access point, rather than trying to cover it up.
If you are an interior designer and need to discuss your next project and would like to include metal grilles, then please give us a call, we will be happy to help.
Call 01564 778182 or complete the form below to request a quote
We would be delighted to provide a price list or a quote for any of our products.