Top Tips for Choosing the Ideal Radiator Grille
Saturday 15 September, 2018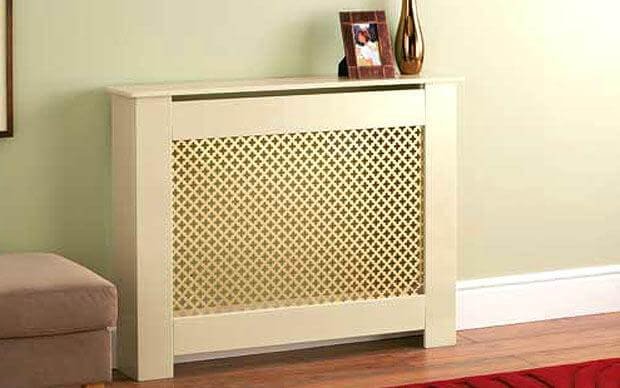 Grilles and radiator covers can be the ideal addition to your interior design whilst also providing additional safety from steam leaks and scalding, or adding an extra dimension to the doors on existing furniture. So what is the best way to choose your ideal grille or radiator cover? Here we give you a few top tips to help you…
Get the grille measurements right
In order for you to have the ideal radiator grille, it is vitally important that you have the accurate measurements of the finished size. This will need to include the "clearance" from the top and bottom to help the heated air circulate properly and warm your room.
If you are planning on having the grille installed on the doors of some furniture, make sure that the measurements include enough space for the grille to be attached without having to overlap on the edges.
Choose the right grille finish
There are a huge number of designs and finishes to choose from. Making sure you choose the right grille design to suit your style and décor is important. Make sure that you do some research to see what is available, so your choice is the right one for your room or furniture doors.
Get a sample grille
Once you have narrowed down your choice of grille design and finish, it will be worth requesting a sample. This will help you to get a true feel for the design and the quality of the materials to be used. It is worth asking for 2 or 3 different styles of grille in order to help make the right decision. These samples shouldn't take too long to be delivered to you, so this stage shouldn't add too much time to your project.
Get the grille properly installed
It stands to reason that having a new grille will only really do its job if it has been installed properly. If you are experienced and a keen DIY enthusiast this should pose no problem for you. However, if you are unsure on how best to install the grille or feel that you don't have the experience to undertake the work, it will be best to bring in a handyman to install the grill properly for you. This way you'll be sure that your new grille will look great.
By following these simple steps you will ensure that you will make the right choice for your radiator or furniture grille. Naturally, here at Just Grilles, we are here to help so if these is anything you would like to discuss, please feel free to give us a call.
Call 01564 778182 or complete the form below to request a quote
We would be delighted to provide a price list or a quote for any of our products.