Sourcing Grilles for Commercial Projects
Monday 18 February, 2019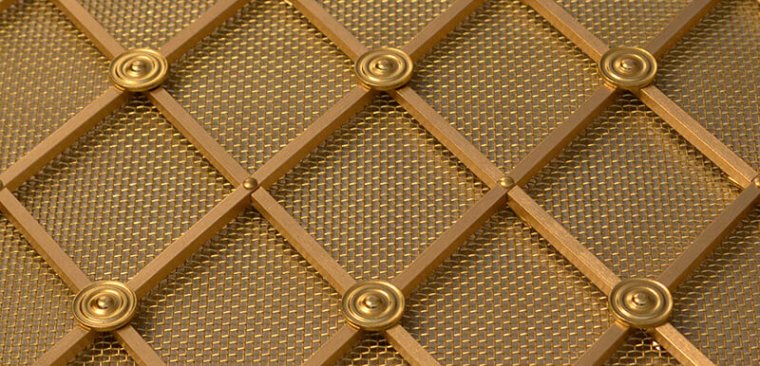 Just Grilles has been supplying radiator, air conditioning and duct grilles to commercial projects for many years. These large scale projects often require careful managing in order to supply the right design, matching across the various usages of the grilles at a time that keeps the project moving with no delays.
Matching Radiator to Air Conditioning Grilles
Once the project is underway and the interior designers have made their final design decisions, our large stock of grille designs can be used to match across the various needs. From radiator covers and air conditioning grilles through to floor grilles and doors and screens. This attention to detail will help the designer achieve their vision.
Our design ranges include styles such as Woven Grilles, Regency Grilles and Pierced Grilles so there will be a design and finish to suit almost every interior design.
Bulk Purchase Grille Projects
Due to the sheer nature of large commercial projects such as hotel restorations and office refits, the need for a bulk purchase of grilles means that budgets can be squeezed. Here at Just Grilles, we offer discounts for the bulk purchase of our radiator grilles, air conditioning grilles and floor grilles. If there are any other needs such as screens and cabinet grilles we also apply the same discount rates. We believe in going the extra mile to help support our clients and their complex commercial projects.
In order to ensure that the bulk grille purchase exactly matches the design requirements, our team can work closely with the both the designer and the purchaser in order to meet the right timeframe and to meet the budget for the project.
If you have any restoration or refit projects that requires the bulk purchase and matching of a range of grilles and you would like to discuss the details of how Just Grilles can help, then we would welcome your call. We look forward to working with you.
Call 01564 778182 or complete the form below to request a quote
We would be delighted to provide a price list or a quote for any of our products.