Versatile MDF Panels & Stylish Grilles
Monday 5 August, 2019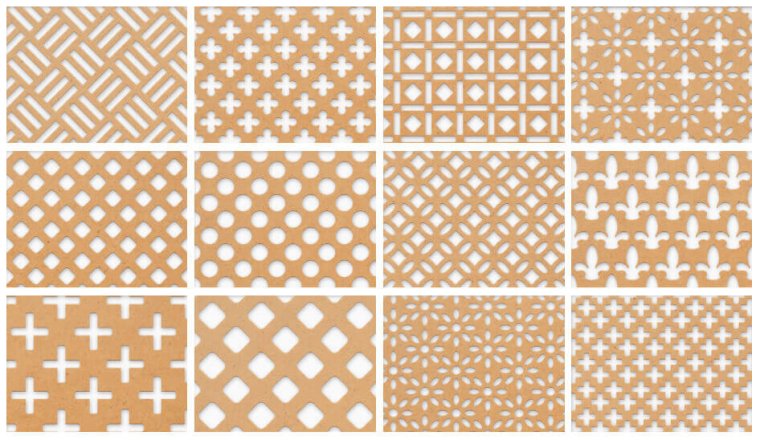 MDF Grilles, also called MDF Screens or MDF Panels, are an incredibly versatile range of product that can be used in various ways throughout the home, office or commercial space. Whilst many interior designers have benefited from our range of metal or brass grilles, they are increasingly finding that the versatility of the MDF grilles provides them with the flexibility to really enhance their designs.
Cabinets & Wardrobes MDF Panels
Furniture restorers and designers have found that, by using MDF panels in their work, they can transform old and tired wardrobes or cabinets and really bring them back to life. The easy to work with panels can be painted to really create the wow factor on what would otherwise be a piece of furniture heading for the recycling centre. With a wide range of patterns, there will be something for all styles.
These room screens have long been a stylish way to partition sections of a larger room, in a boutique retail setting to create a changing area, hotels or commercial spaces to define sections for different uses or as a decorative piece for the home.
In addition, the MDF Screens are easy to colour match to any setting and so can be easily changed when it is felt the room's decoration needs to be changed.
If you have any projects that involve the need of some grilles you would like to discuss, please feel free to call us on 01564 778182.
Call 01564 778182 or complete the form below to request a quote
We would be delighted to provide a price list or a quote for any of our products.